Founded in Grenoble in 1865, and still headquartered in the city to this day, we're a family-run business with a proud history of innovation — including the invention of the press stud. Human values have driven our success for over 157 years, embodied by our servant-leadership model of management that empowers employees and puts their wellbeing first.
Today we employ more than 8,000 people in 25 countries worldwide. And we're committed to leading in sustainability for the global fastening and assembly market.
The way we work together at ARaymond totally turns the traditional top-down structure on its head. We can contribute to the development of the strategy if we choose to.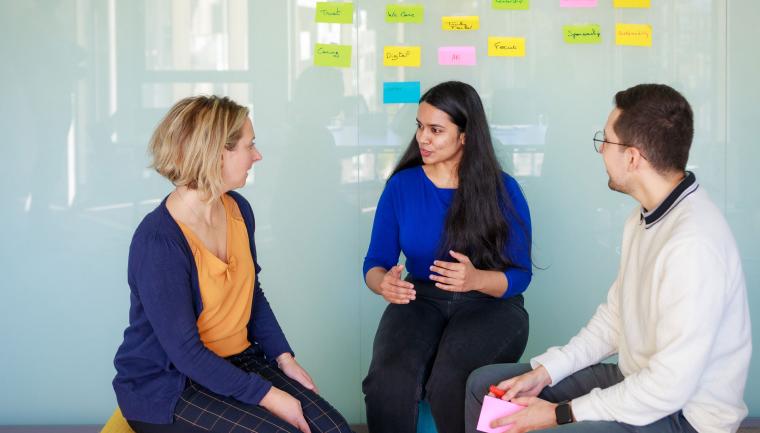 Connect with a workplace that hears your voice
Work is more rewarding when you feel valued and respected every day. At ARaymond, our servant leadership approach means your professional worth and personal wellbeing come first.
Your voice is always heard, whatever your role in the business. And your ideas can help shape the direction of the company, for the good of all our colleagues.
We have been pioneers in implementing the servant leadership approach since 2012.
Watch our servant leadership video
Employees have the chance to help shape the company's strategy.
I've always believed in co-creation and inclusivity. The chance for me, and others at ARaymond, to be involved in the definition of the new strategy, is another chance to do just this. The result is feeling inspired, respected, and valued.
At ARaymond we see it as our responsibility to give back to our employees. We offer a standardized set of benefits to all our team members worldwide.
In 2019, the company introduced a "common basic benefits" program to ensure that all employees worldwide have pension, health, disability, and death benefits that exceed legal requirements in individual countries. Most network entities had fully implemented the program by 2020.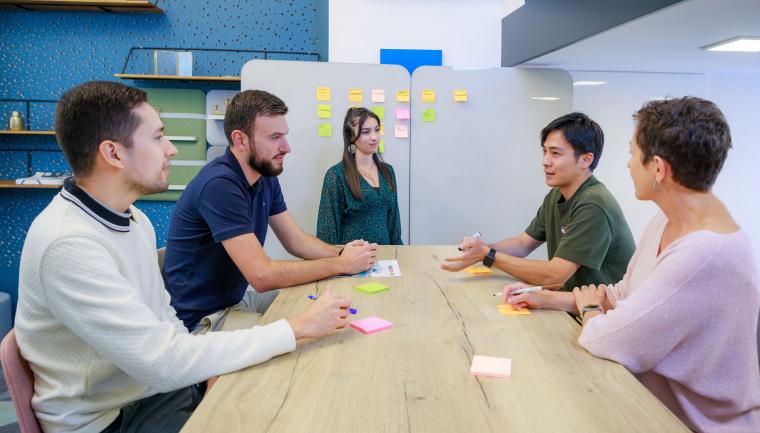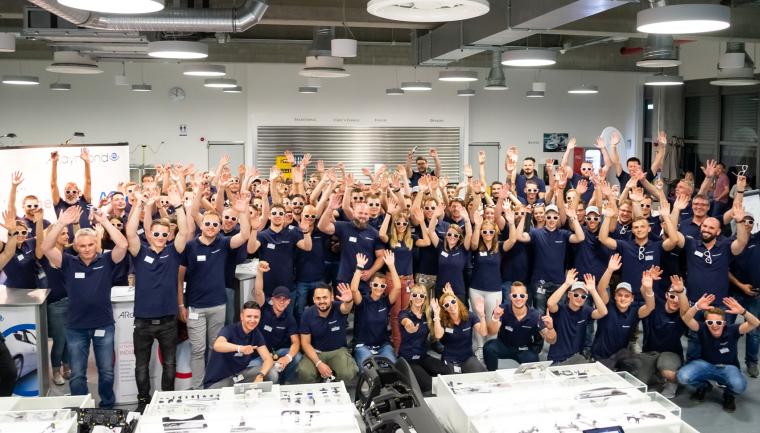 Connect with a global team that shares your values
When you feel like you belong, you can bring your true self to work. We've been a family-owned company for over 157 years, with human values guiding every decision we make.
So when you join our global team of over 8,000 colleagues, you're among like-minded friends who respect your unique perspective — and want only the best for you.
Family company for over 157 years.
Guided by values of respect, collaboration, innovation, entrepreneurial spirit, value creation, and pleasure.
8,000+ employees in 25 countries worldwide.
International workforce means exposure to different cultures, languages, ideas, and perspectives.
"83% of employees would recommend ARaymond" *
* Employee opinion survey, 2022.
Connect with a career that takes you places
Whatever the stage of your career, we'll give you the space and opportunities to move to the next level. You'll enjoy a high degree of autonomy in your role, with the freedom to take initiative on projects. You'll have access to training, mentorship and skills development.
And you'll collaborate with your managers to identify your potential — and put steps in place to help you reach your goals.
Our Young Talent Program at ARaymond India recruits new talent to offer them a one year an in-house training experience. Whatever their educational background the trainees have the chance to experience different functions across the company.
This opportunity to develop practical experience alongside the theoretical knowledge acquired at school makes them more attractive for the employment market. Upon completion of the mentorship program, our trainees can either apply for a position at ARaymond (subject to job opportunities or their ambitions) or elsewhere.
As the leaders of the ARaymond India Young Talent Mentorship Program say:
We fully believe in this Mentorship program that allows our trainees to develop hands on experience and skills. We're inspired to be working with the next generations that will lead us to participate in creating a positive impact for our society and economy.
It's a great multi-departmental and hands-on experience that makes us much more work-ready than just following a standard educational program. I highly recommend it.
Connect with something so much bigger
At ARaymond, you'll have the chance to make a real difference to people and the planet. You'll be part of a company that's committed to protecting the environment and preserving the ecosystems we all depend on. And you'll have opportunities to get involved in charitable causes and initiatives, such as school renovations and food drives.